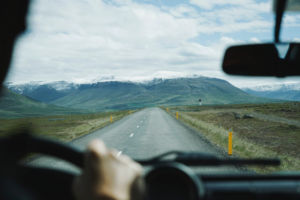 The law requires insurance companies to pay for windshield repairs and replacement in some states. Free windshield replacement for no deductible are available in states like Florida, Arizona, New York, and several others.
Federal regulations do not require car insurance companies to pay for any windshield replacement or repair. A few states have passed laws mandating insurance companies to pay for a new windshield replacement or repair of cracks, even without deductible.
However, in most states you will have to pay for additional comprehensive car insurance to be eligible for free windshield repairs. Even while having full coverage or comprehensive insurance there may be a deductible set by your insurer. For example, if the deductible is set at $200, any amount required for repairs under that must be paid by you.
In case of minimum car insurance, or liability insurance, you will have to pay for windshield replacement or repair yourself.
States which include some sort of windshield repairs or replacement in insurance policies are:
This list does not include all eligible states, so please make sure to read individual windshield laws for your state for more detailed and up to date information.
In case you are trying to make an insurance claim, the decision to make repairs on cracks or to replace the entire windshield is up to your insurance company. In case of small crack repairs, you may find it easier and cheaper to avoid dealing with your insurance company. Your insurer may or may not also increase your premiums because of this.
To find out if your insurance company and policy allows free windshield repairs or replacement be sure to review policies and contact your insurance company for more details. They can also tell you about any potential deductible fees, or whether any window repair claims will affect your insurance premiums.